INVESTMENT HIGHLIGHTS
18% Projected Returns – Equity Partners will benefit from a 10% preferred return and a projected IRR of 18%
Our Platform- The Klotz Group of Companies is a vertically integrated private equity real estate investment platform serving as the parent company for a group of operating subsidiaries, investment partnerships, funds and ventures.
Our Strategy – We specialize in the value add of existing multifamily and strategic development of luxury ground up multifamily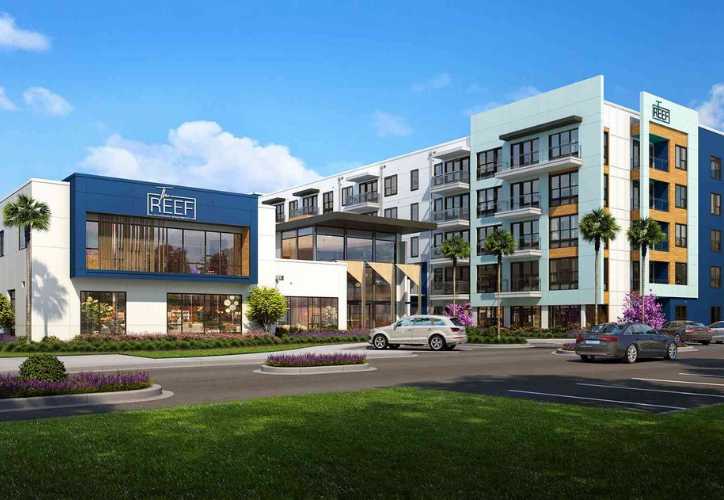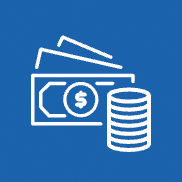 $3B
In Real Estate Projects Nationwide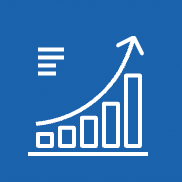 44
Full Cycle Ground Up Developments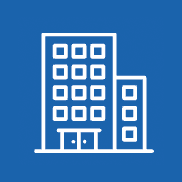 125K+
Units Bought and Sold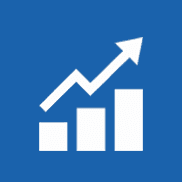 28.7%
Historical Realized Loaded IRR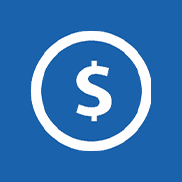 $800M
Of Equity Invested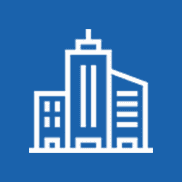 75K+
Units Constructed, Renovated, and Repositioned
WHY SOUTHEASTERN MULTIFAMILY
WHY SOUTHEASTERN MULTIFAMILY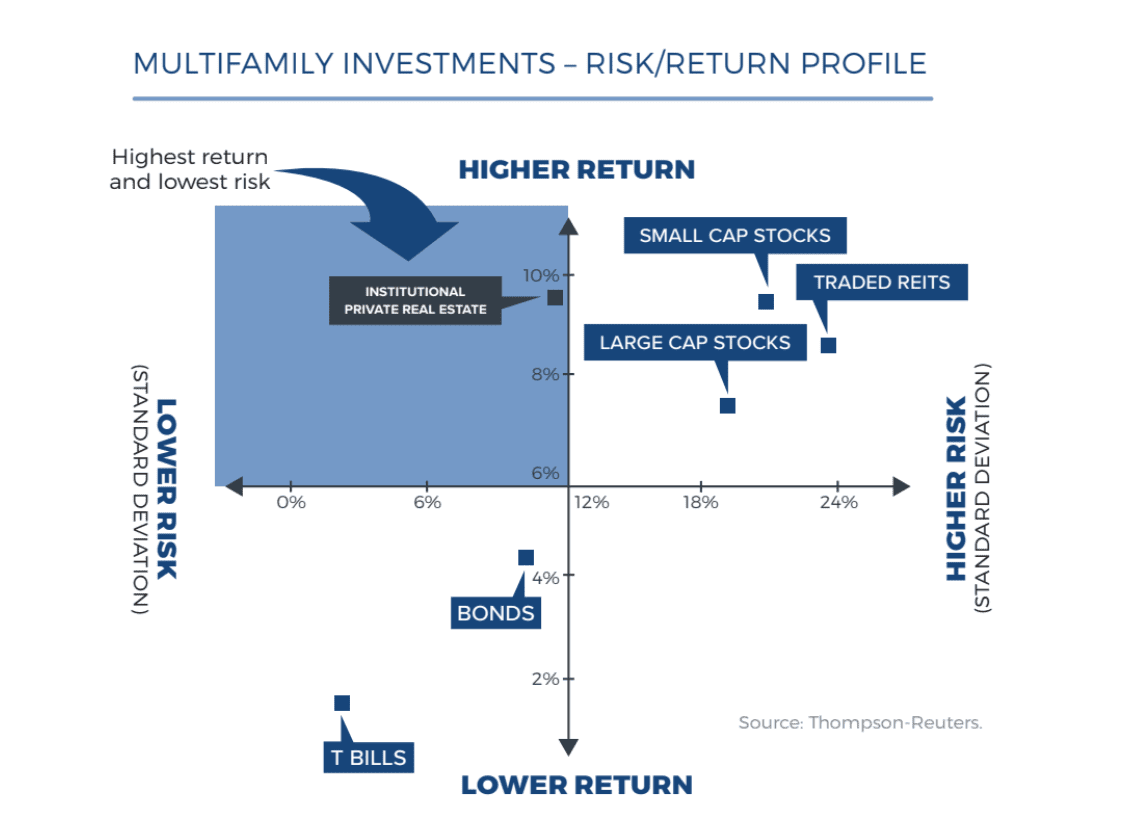 Multifamily Vs. Stocks
In comparing returns from multifamily investments to stocks, multifamily assets have historically returned nearly the same as stocks but have had significantly less variance, making it historically a better investment on a risk-adjusted basis.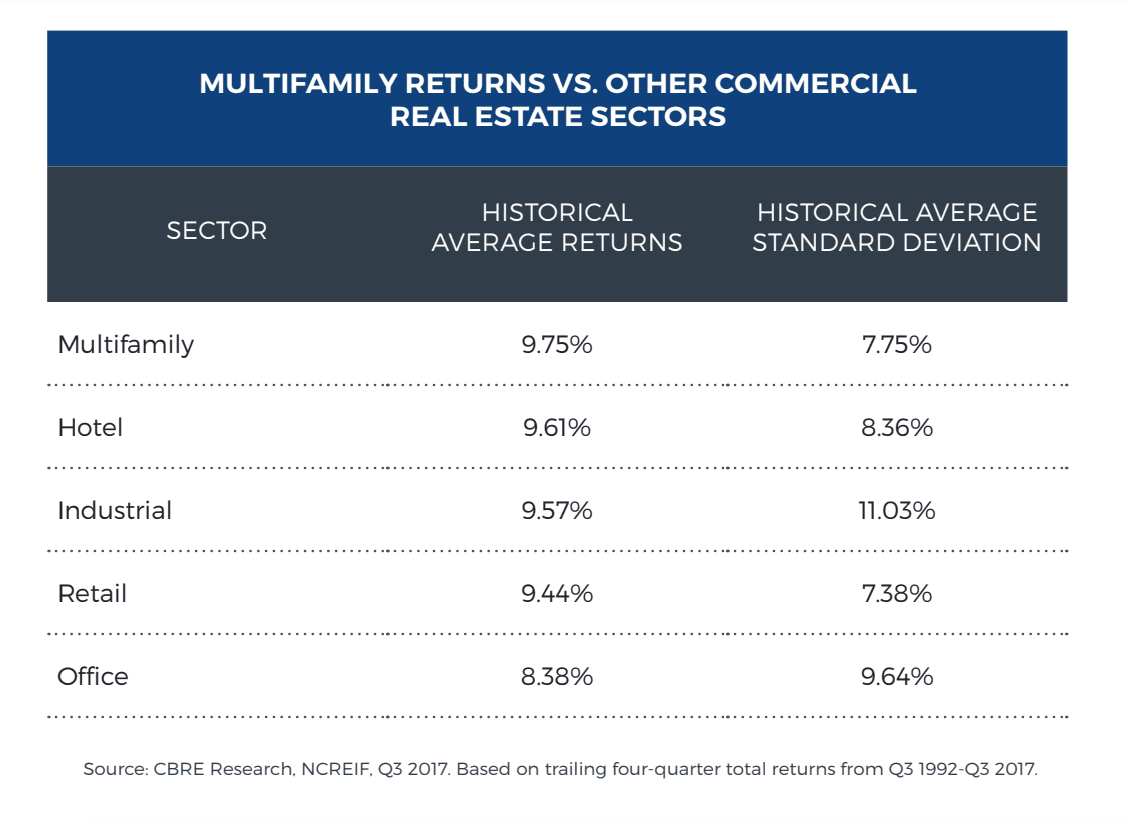 Multifamily Vs. Other Commercial Investments
Out of all commercial real estate, the multifamily sector has the highest avg total return while boasting the second lowest extent of dispersion over the 25-year horizon.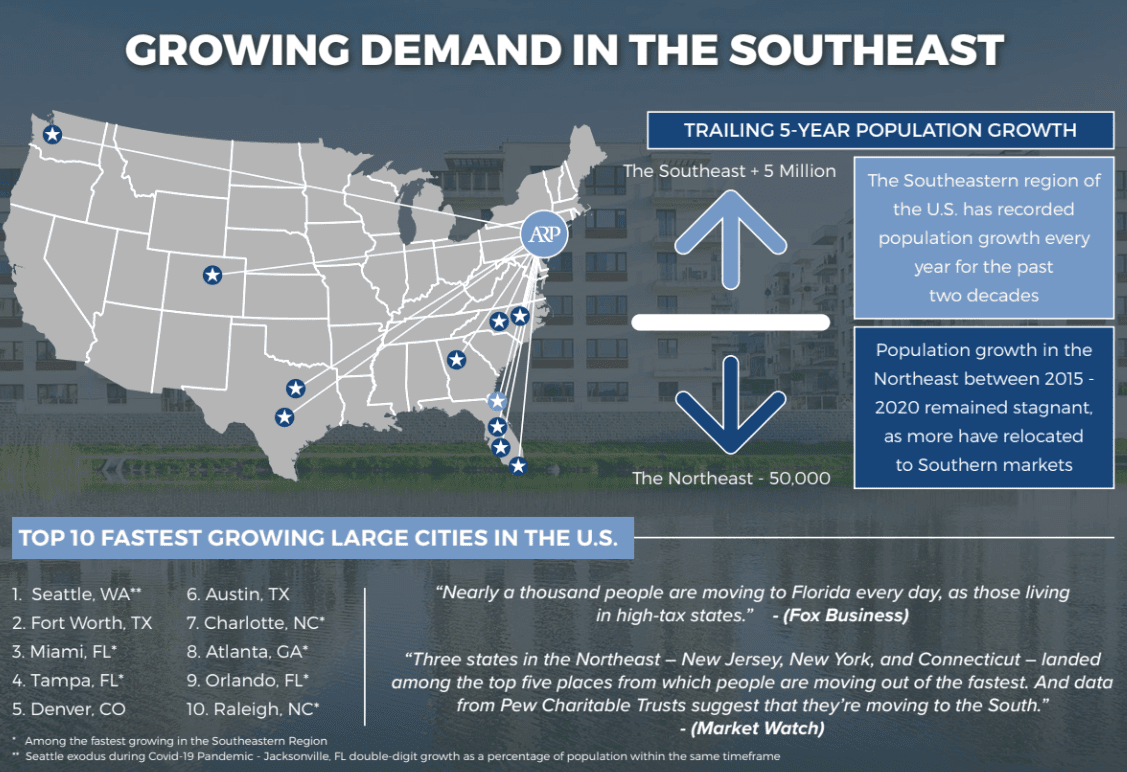 Growing Demand in the Southeast
The Southeastern region of the U.S. has recorded population growth every year for the past two decades. Population growth in the Northeast between 2015 – 2020 remained stagnant, as more have relocated to Southeastern markets.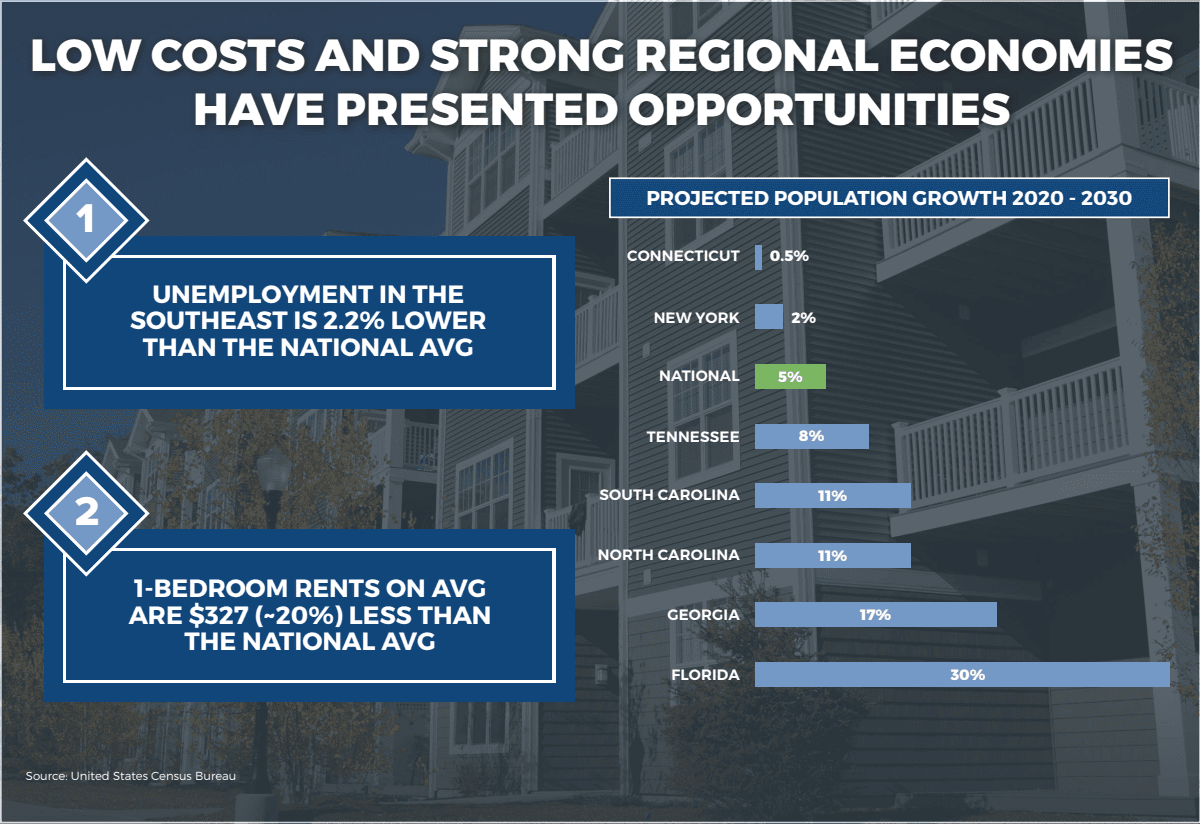 LOW COSTS AND STRONG REGIONAL ECONOMIES (unemployment)
Low costs and strong regional economies have presented opportunities for multifamily investments.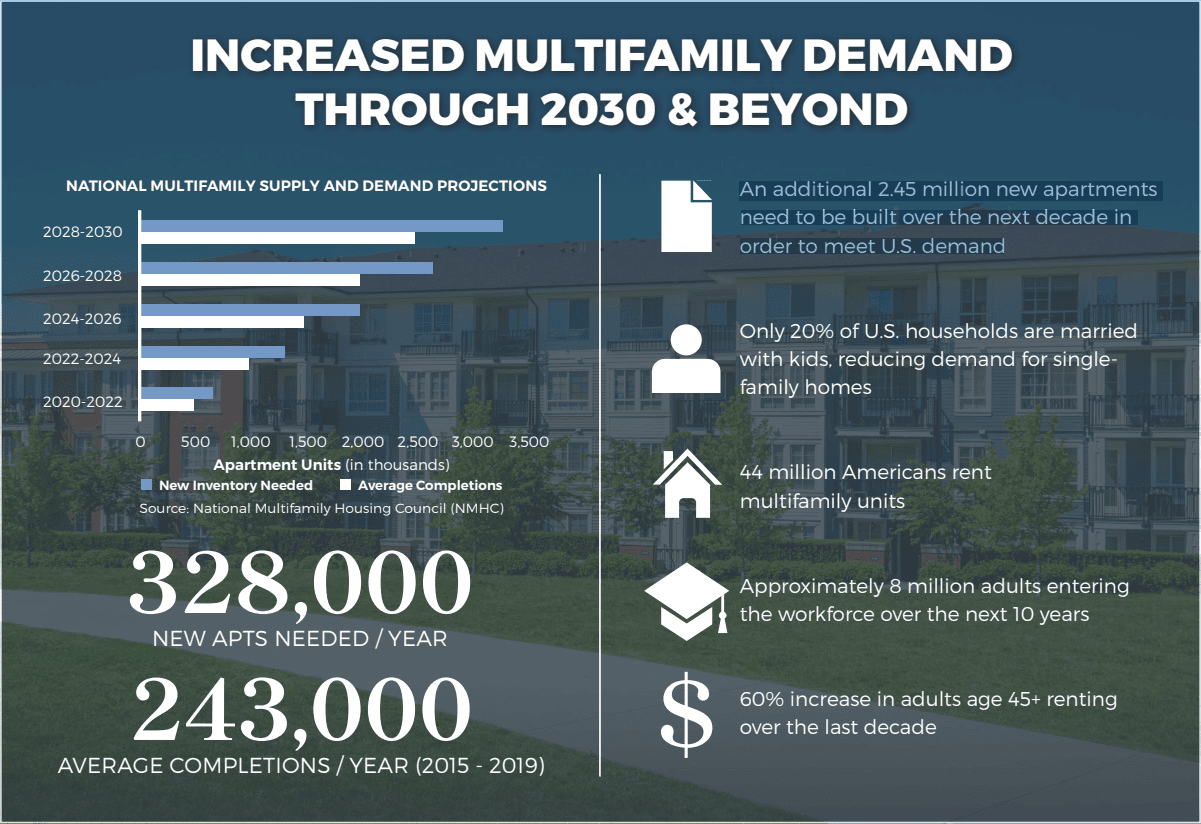 INCREASED MULTIFAMILY DEMAND THROUGH 2030 & BEYOND (an additional)
An additional 2.45 million new apartments need to be built over the next decade in order to meet U.S. demand.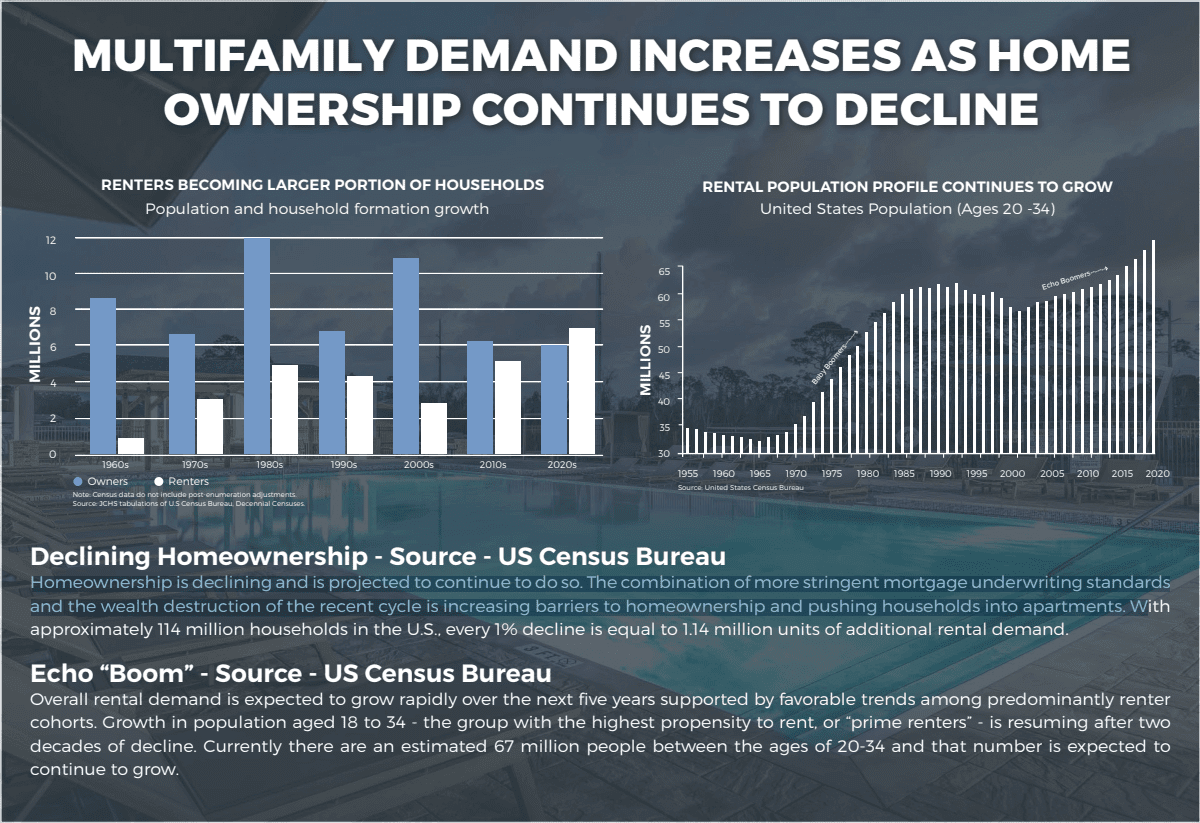 Declining Home Ownership
Homeownership is declining and is projected to continue to do so. The combination of more stringent mortgage underwriting standards and the wealth destruction of the recent cycle is increasing barriers to homeownership and pushing households into apartments.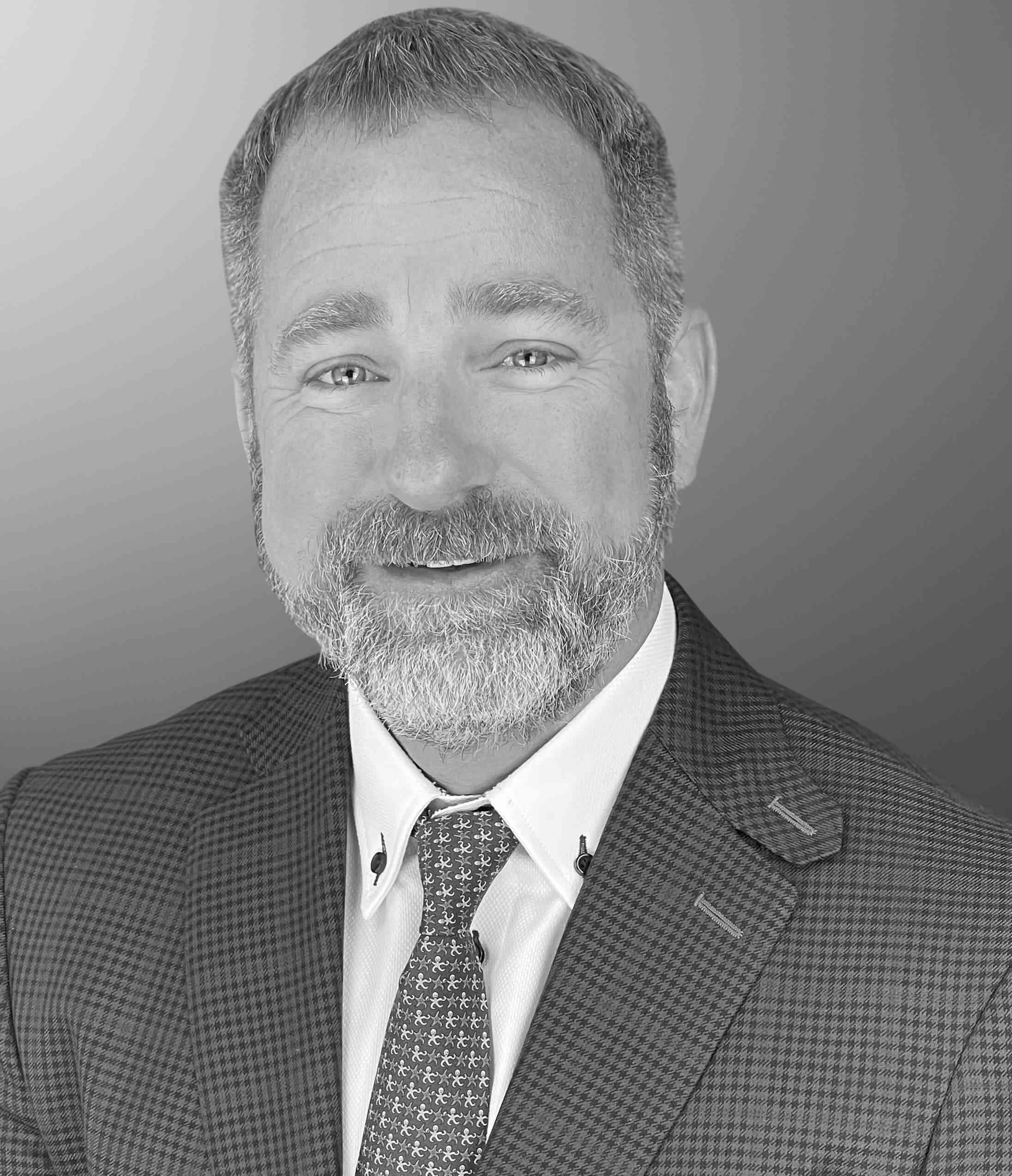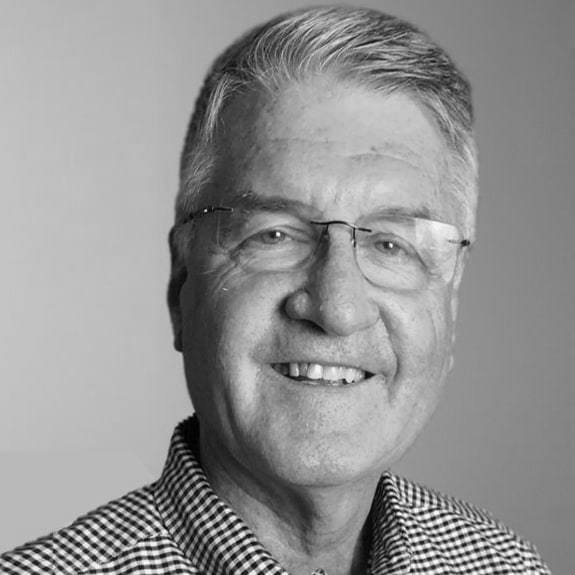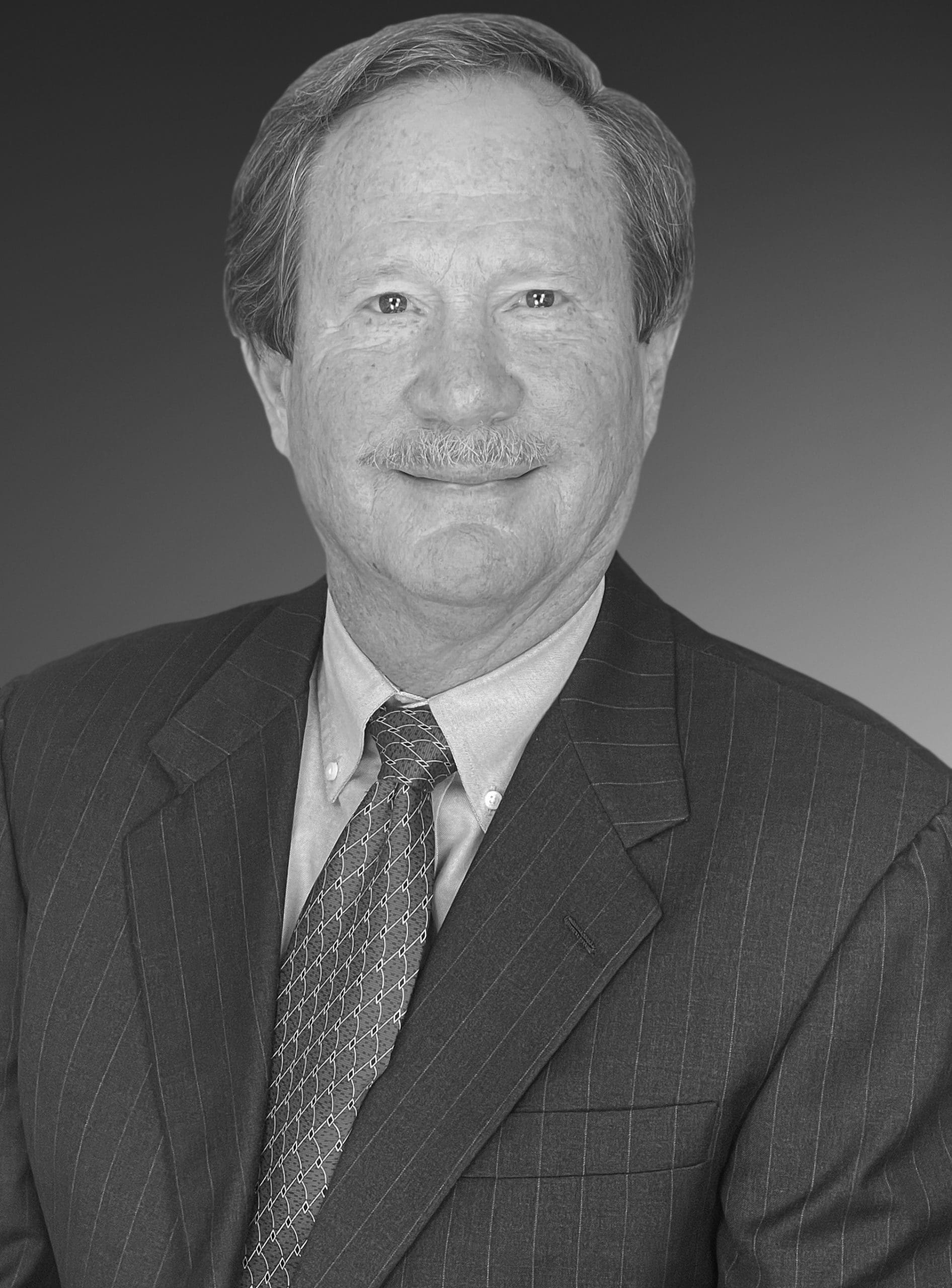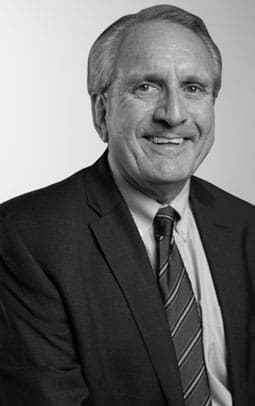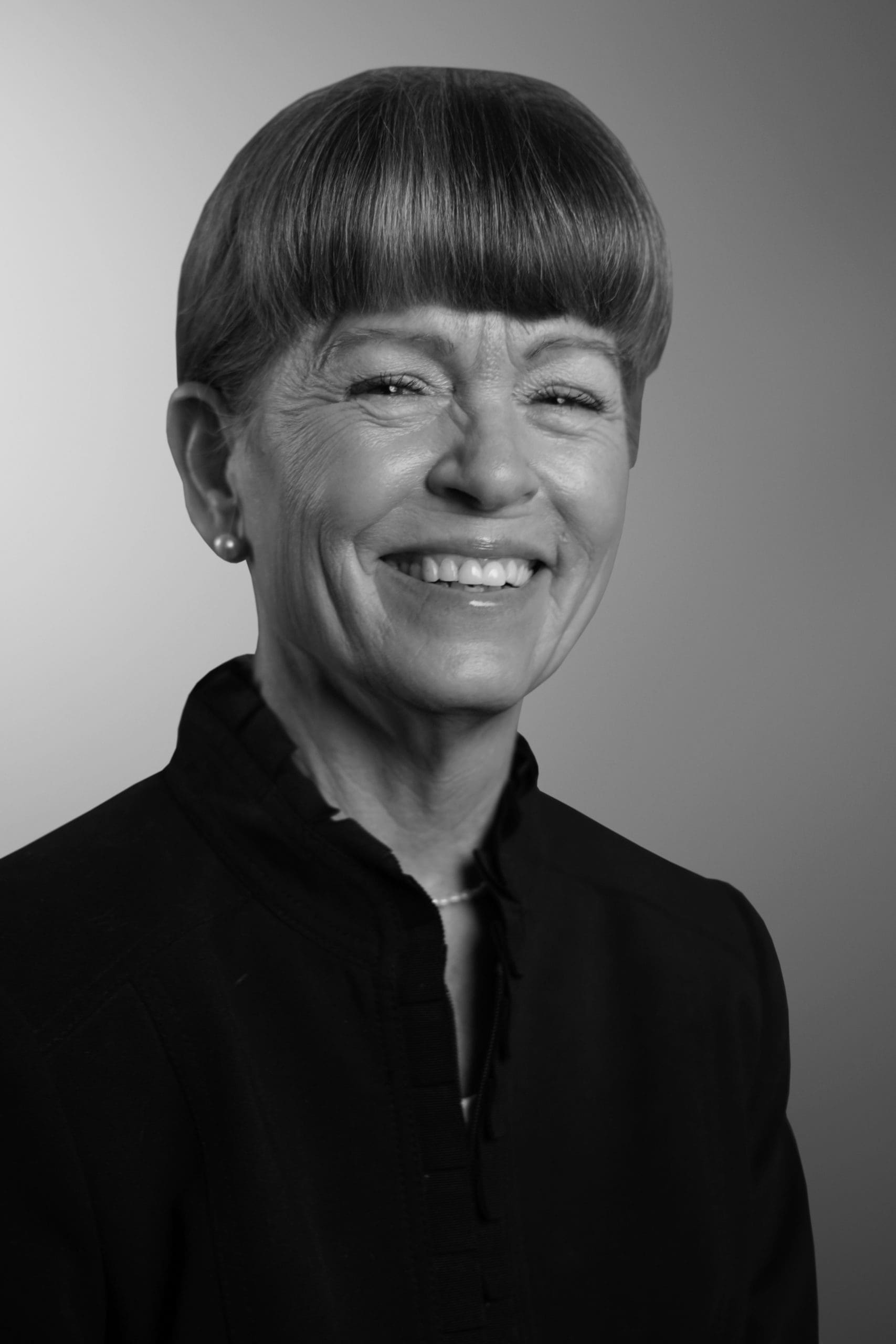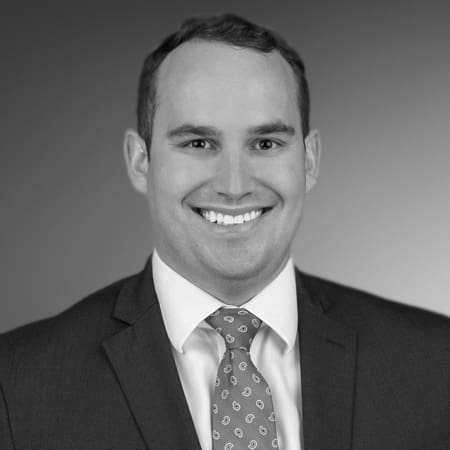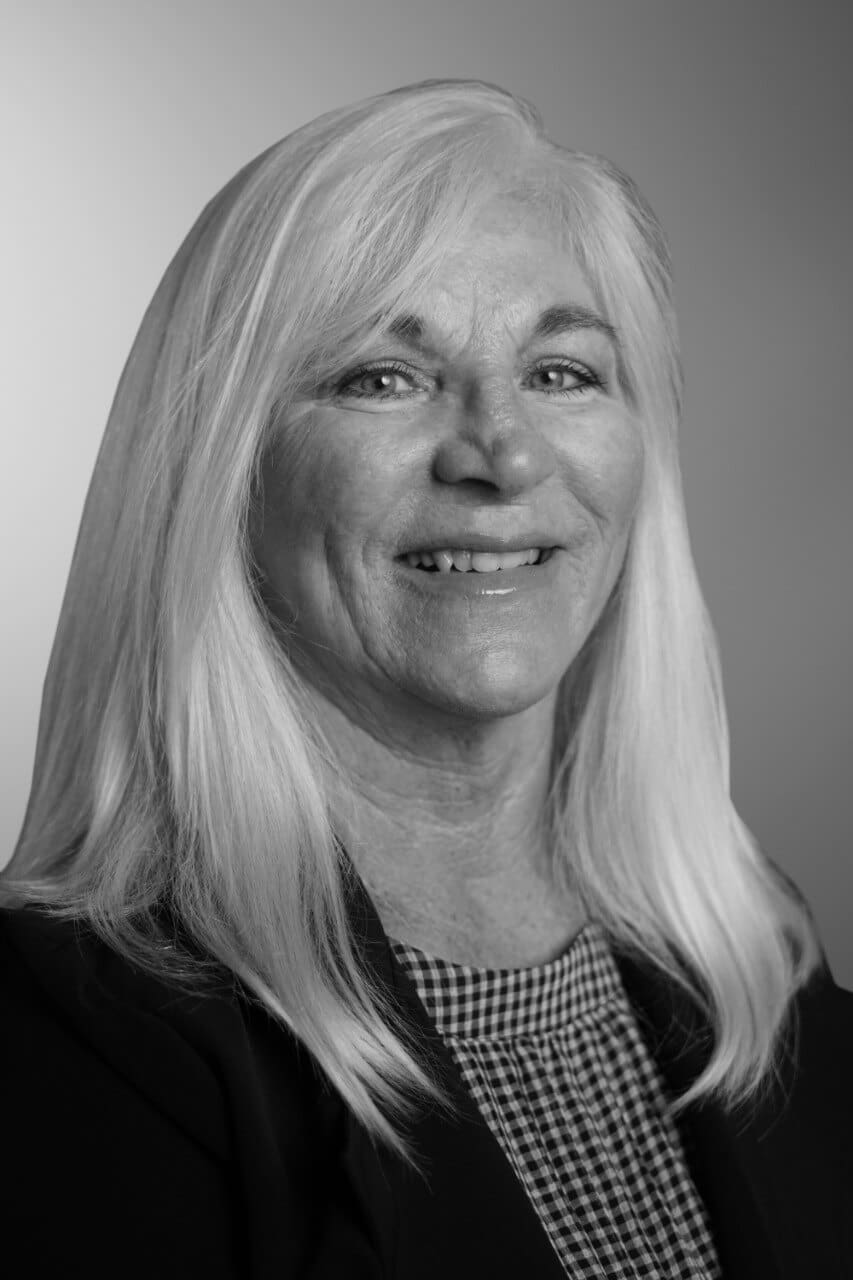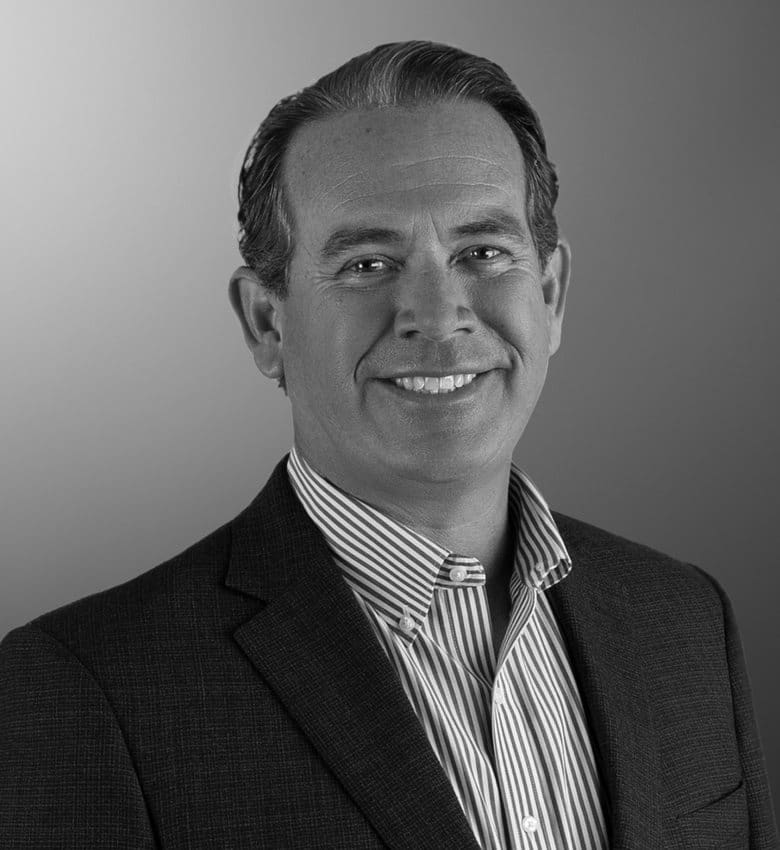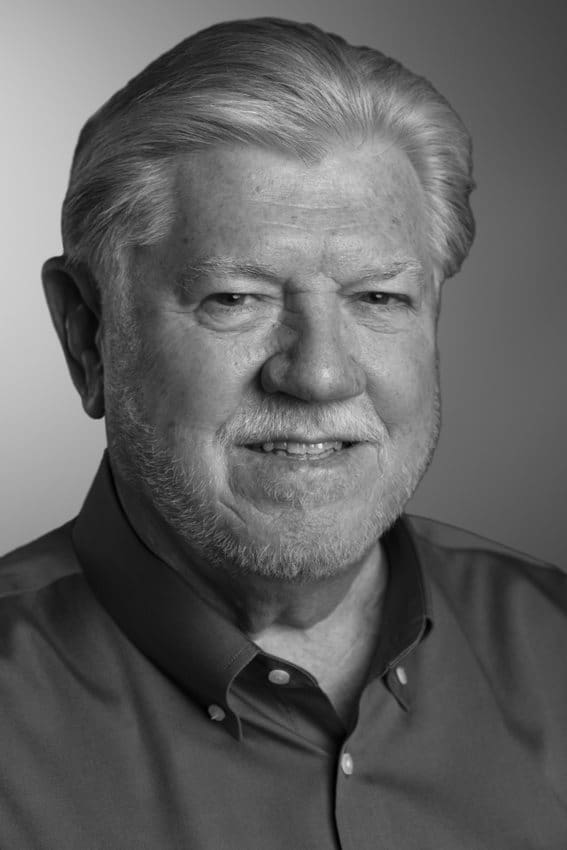 CASHFLOW
After all expenses are paid, quarterly distributions go out to investors.

STABILITY
Multifamily is less volatile and continues to outperform traditional stock based investments.

TAX BENEFITS
Depreciation is a tax write-off that enable you to keep more of your profits.

LEVERAGE
You can leverage real estate this allows you to buy a $10M property with only $2.5M.

AMORTIZATION
Residents pay down debt which creates equity, this leads to long-term wealth.

Appreciation
Forced appreciation through strategic value plays increase the overall value of the property.
PAST PERFORMANCE. Past performance is not indicative of future results and should not be relied upon as the basis for making an investment decision. It should not be assumed that any investments discussed in this Material will be profitable.
NOT SUITABLE FOR ALL INVESTORS. An investment in the Fund is not suitable for all investors. An investment in the Fund is only suitable for financially sophisticated investors who meet certain eligibility criteria as defined in the Memorandum.
© 2022 The Klotz Group of Companies. All Rights Reserved.